Videos
Bruria Finkel, Artist
An online presentation by LA artist Bruria Finkel to the members of Southern California Women's Caucus for Art, October 21, 2021.
Bruria Finkel: Meditations on the Alphabet
In the mid-60s of the previous century, artist Bruria Finkel (b. 1932, Jerusalem) joined a group of poets and visual artists, members of California's counter-culture movement, such as Jack Hirschman, Jerome Rothenberg, and David Meltzer. Through them, she became acquainted with the linguistic mysticism of Abraham Abulafia, a 13th-century Kabbalist. Finkel was asked to translate into English his tractate "Sefer Ha-Ot" (The Book of the Letter – 1288), and about twenty years later, she began to create – in mixed media – her series "Meditations" displayed in the exhibition.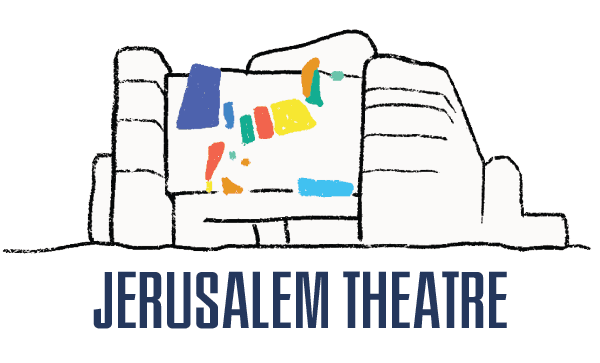 Henry Crown Gallery, Jerusalem Theatre, Wednesday, November 1, 2023, 6 p.m.
Group Discussion (on Zoom) with the artist Bruria Finkel; her daughter, Amy Shimshon-Santo, poet; Prof. Moshe Idel, Max Cooper Professor of Jewish Thought Emeritus at the Hebrew University of Jerusalem; Dr. Christine Meilicke, scholar of contemporary American Jewish literature and culture; and the Jerusalem Theatre curator, Dr. Batsheva Goldman-Ida.
Revealed After 47 Years
My friend Isabelle called me and asked if forty-some years ago I had written a poem on the wall of Womanspace on Venice Blvd. in Culver City. I said I think so… it was when we were preparing a storefront that was previously a laundromat into a women's alternative space in 1972…
Papermaking in Japan
I had never been to Japan and always wanted to visit. My friend Hiromi Katayama invited me to go along with her on a shopping tour – I signed on immediately. We traveled to villages where handmade paper has been in production for the last 1,500 years and met a few of the country's Living National Treasures – some still on the job and working. It was the trip of a lifetime.
From Jerusalem to Jericho
In 2017 I participated in the Jerusalem Biennale at the Museum of Underground Prisoners in central Jerusalem not far from the wailing wall. For the video I visited Israel in 2016 and traveled to Jericho to photograph the Jordan River flowing into the Dead Sea. The video became part of my Salt Mound exhibition at the Biennale.
Israelis are not allowed to travel to Jericho; my American passport enabled me to do so.