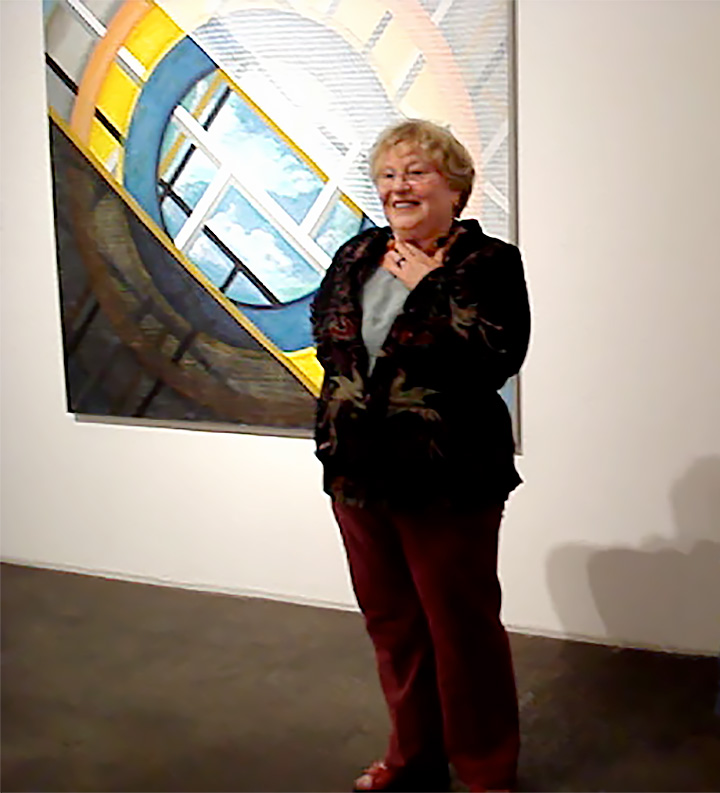 Having the opportunity to survey over 60 years of artworks I've created is a privilege. What I observe is the fluid motion of ideas from different periods of time responding to issues of the day.
I see a direct continuum from my original concern for personal survival… to my community… and the earth we inhabit. Maintaining the human spirit, the human experience, and personal history an important aspect of my work.
Experimenting with a variety of media starting with pencil drawings, clay, porcelain, bronze, acrylic paintings, oil pastel, photography and video are the pleasure of exploration, challenge my creativity and important to my ongoing transformative life.
I began curating exhibitions in 1975 beginning with a special event at the Woman's Building in downtown Los Angeles. Please refer to my CV for more information.
………………….
Resume/CV  |  Email Link  |  Archives of American Art, Smithsonian Institution
Bruria Finkel's artwork has received a great deal of attention from art critics and collectors. Her work has been exhibited at Long Beach Museum of Art, Palm Springs Museum, Renwick Gallery of the Smithsonian American Art Museum, HUC Skirball Museum LA, Jewish Community Museum SF, de Saisset Museum in Santa Clara, Santa Monica Museum of Art, Stadtmuseum Düsseldorf, and numerous commercial galleries.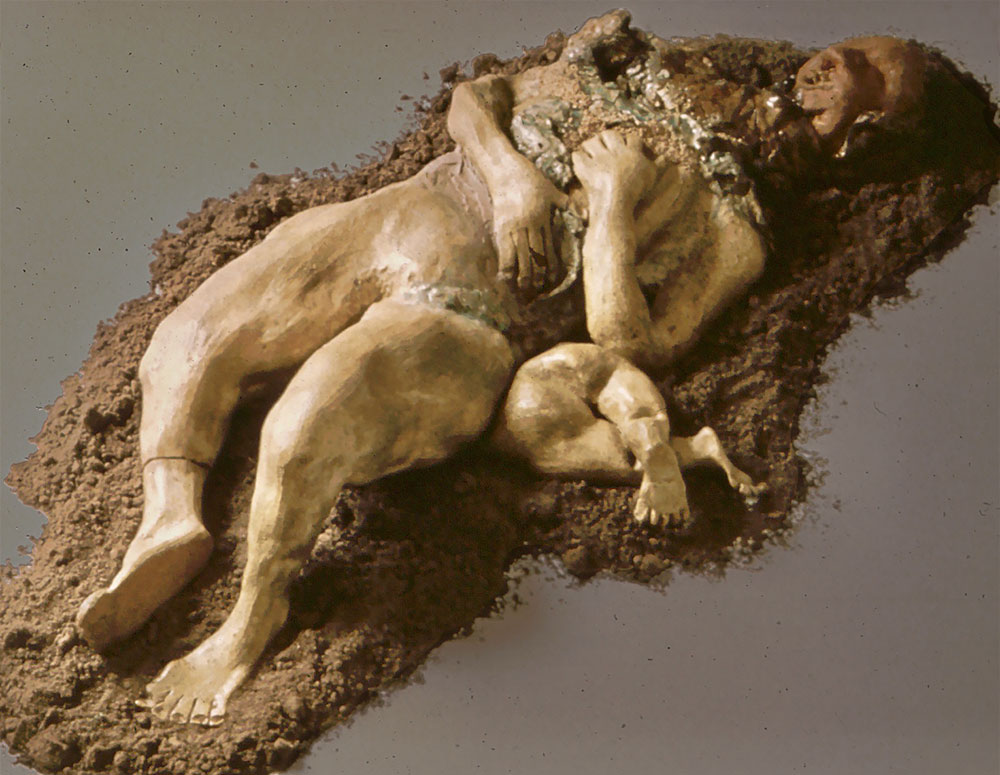 Vietnam Mother, 1968
72 x 35 x 12 inches
My first exhibition: Roberts Gallery in Santa Monica, CA, 1968
Erosion Series
"Five original works made of clay and five miniature bronze replicas called Trophies may be the only ones to survive – represent the erosion of our planet and humanity."
ArtWeek, David Kunzel PhD, UCLA Art History Department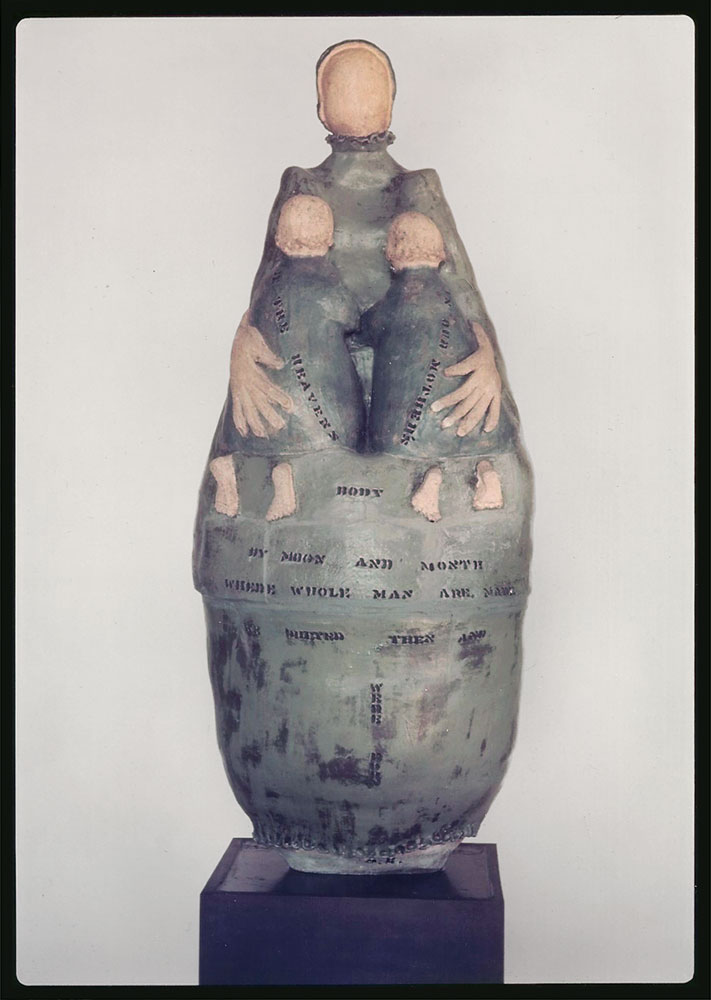 Berrigan Mother Poem 2, 1972
84 x 30 x 30 inches
My second exhibition at Jaqueline Anhalt Gallery, Los Angeles, 1972
Daniel Berrigan Poems
Daniel Berrigan was a Jesuit priest and a poet who objected to the war in Vietnam. Along with his brother Philip and nine nuns he entered an armed services recruiting office, opened the filing cabinets, placed them in garbage container, took it outside and set the files on fire.
Daniel Berrigan sat in jail for three years.
I received a letter from jail, "I would have felt such joy in attending your beautiful show, but it was impossible for reasons of health, work and for reasons of limitations the Parole placed upon me.
I rejoice that my poetry touched your art, it seems to me these mysterious waves of currents continue to give the energy of love and hope to all of us."
I met Daniel years later at my friend Uri Avneri's home in Tel Aviv, Israel.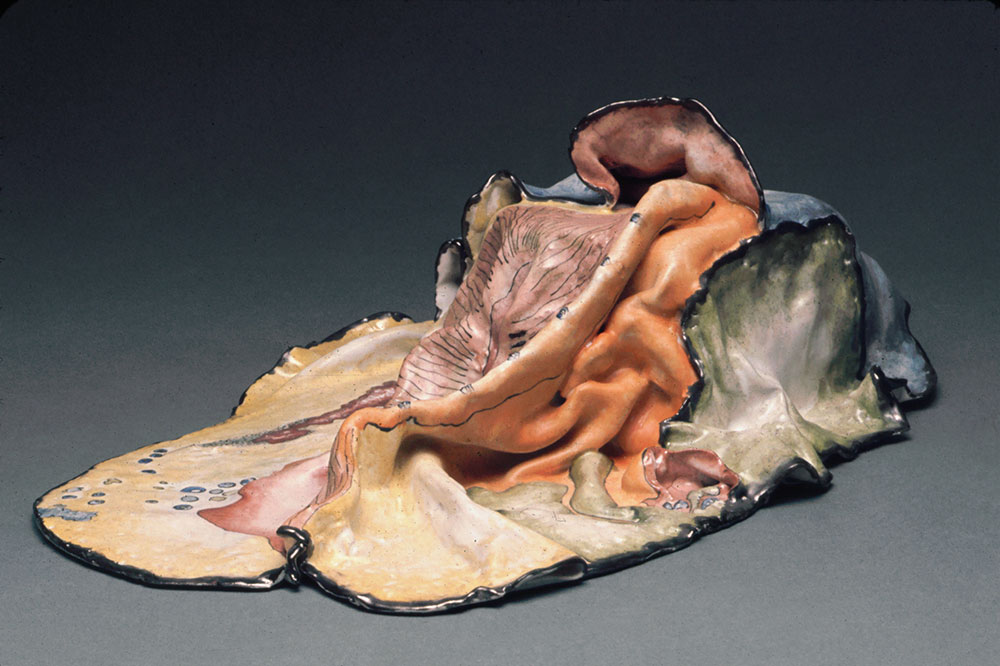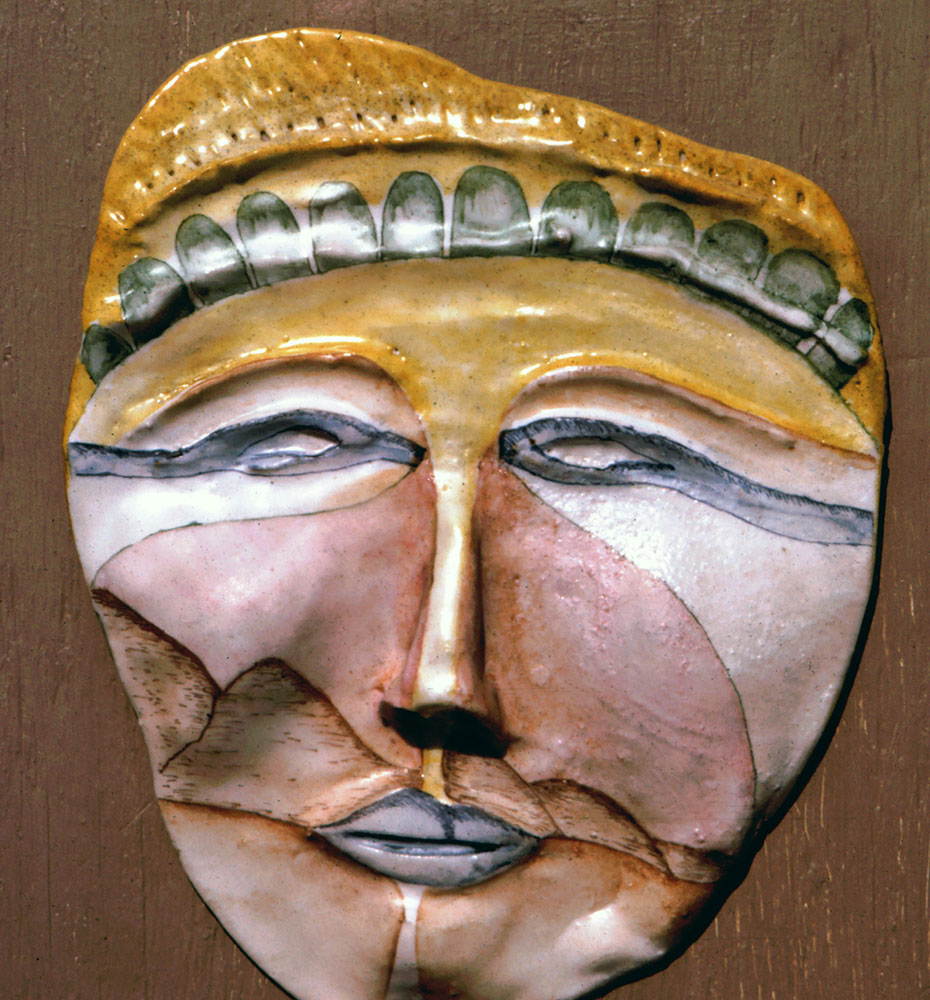 My third exhibition at Jaqueline Anhalt Gallery, Los Angeles, 1974
Shell Forms and Masks
"Masks represent the artist's fascination with the roll of masks in other cultures particularly African and Kachina, where she sees the function in ritual dances as one of revealing rather than concealing.
Shell Forms are made using a rolled-out piece of porcelain quickly folded in gestural contours – the rippling folded surface with their interior space suggest organic life with a sensuous surface painted in the old tradition of china paint. Many in the collection are suggestive of female genitalia expressed with delicate refinement."
ArtWeek, Melinda Wortz, Art Historian PhD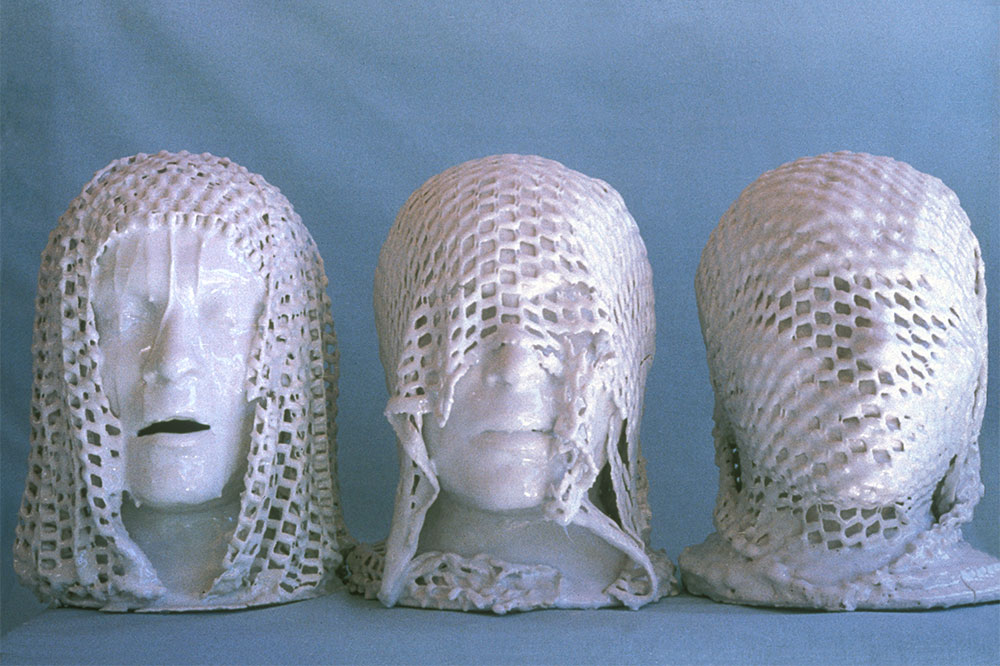 Breath and Time, 1975
glazed porcelain, 36 x 12 x 16 inches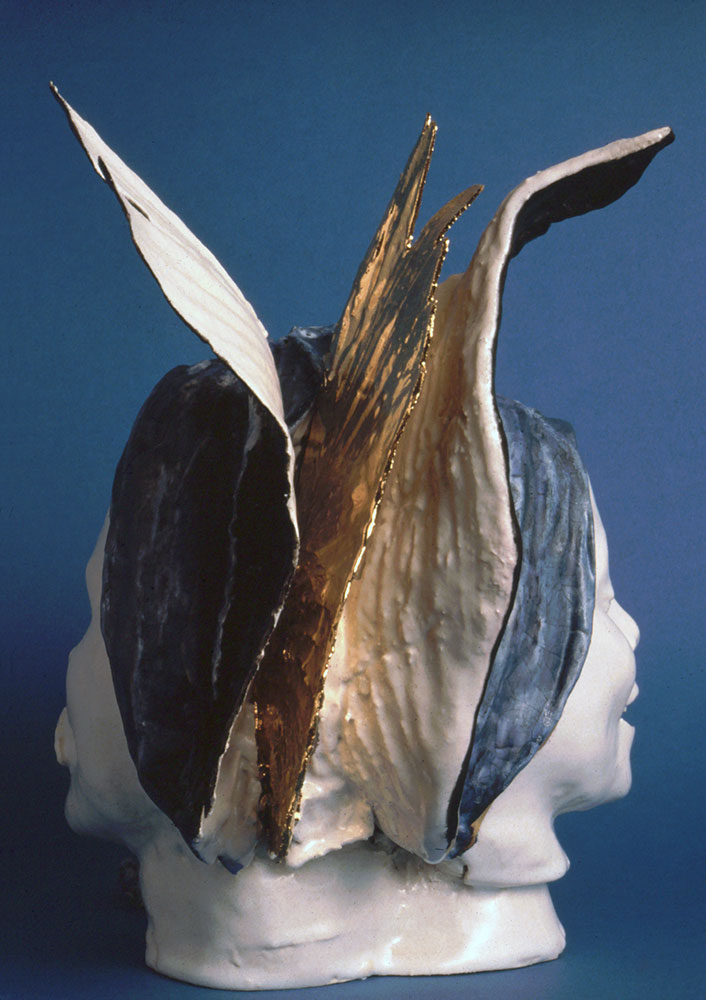 Wings, 1975
glazed porcelain, 24 x 18 x 18 inches
My fourth exhibition at Jaqueline Anhalt Gallery, Los Angeles, 1978 – 1980
I was represented by Jaqueline Anhalt for 12 years: 1970 – 1982
Head Series and Kerchief Series
"Wings wrapped around or inserted between heads suggest transcendence… most works are effective in their evocation of transient life states."
Los Angeles Times, S.M.