Books
Books have always been my love and treasure. I'm so excited to open a first page anticipating the story and adventure ahead.
Each of my books are handmade and professionally bound, their pages contain collage or photographs. I consider them visual poetry.
A Book of Impressions
In 1984 I traveled to Spain to get acquainted with the Spirit of Abulafia a poet Kabbalist who was born in Toledo, Spain in 1240. My exhibition at LA's HUC Skirball Museum was coming up in 1985 and I thought it would be a good idea to seek out the culture of Spain and its spirit. I was not disappointed.
I was advised to go to Girona where the last Kabbalist, Isaack El Sack had his school. It was also suggested that I visit the Cathedral Museum next door to view the pregnant Madonna carved in wood from the 12th century.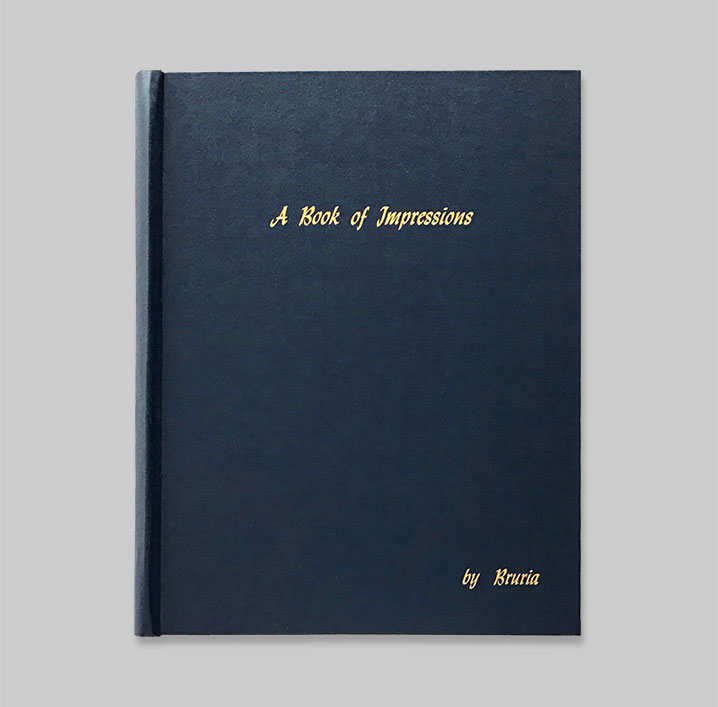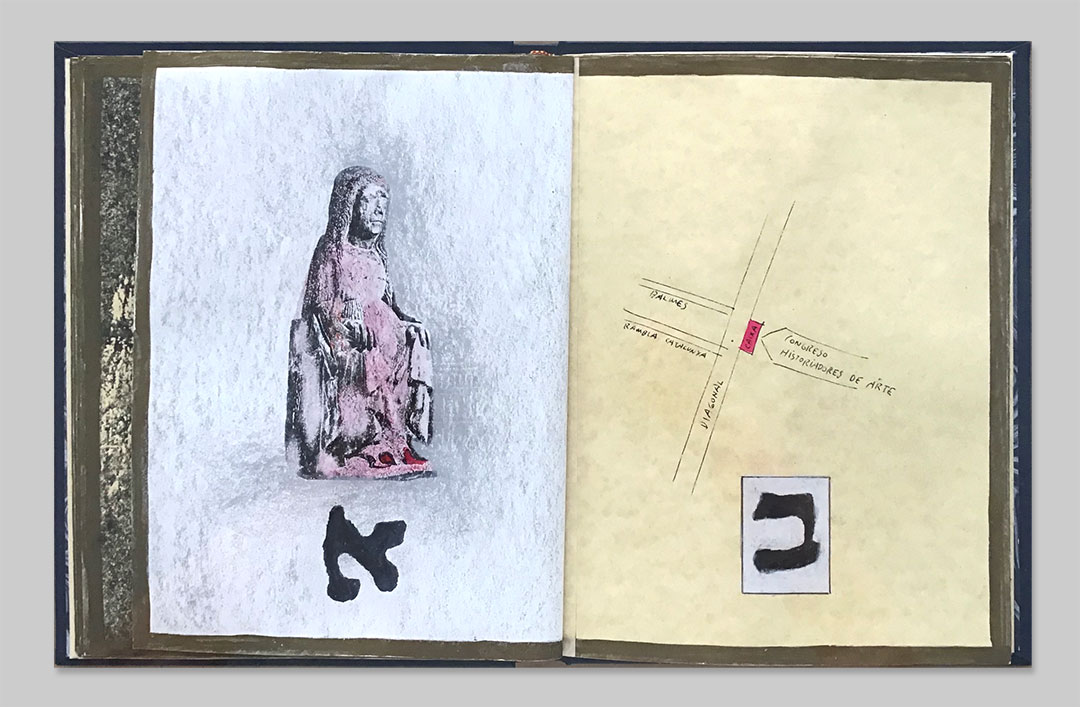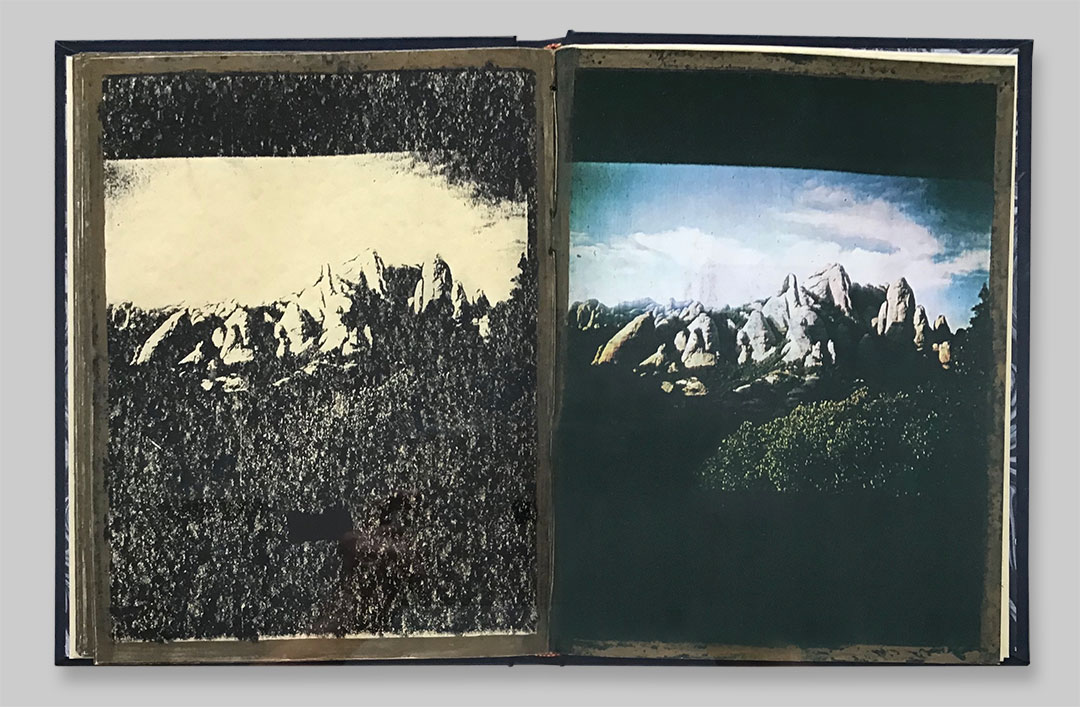 One Whole Book from One Whole Page
In order to decipher the one page I found in a Kabbalistic book (written, perhaps, in the 8th century) I created One Whole Book from One Whole Page in 1989 to address each letter of the Hebrew Alpha Bet. It was an interesting exercise to examine the original single page and study at the commentary associated with each letter that I translated from Hebrew to English. Calligraphy by Mallory Pearce on parchment paper.
A soft cover version of One Whole book from One Whole Page has been printed in a short run of 100 copies and is available for purchase, please email: [email protected]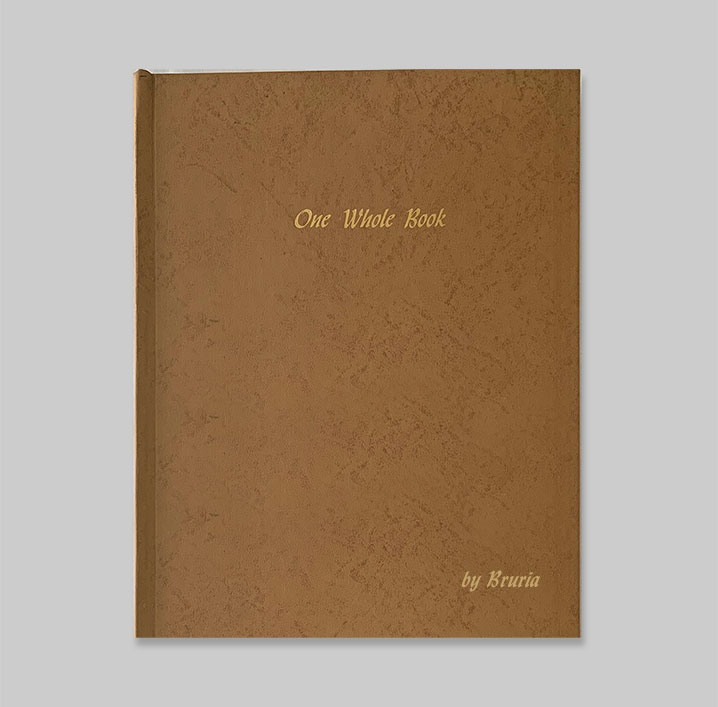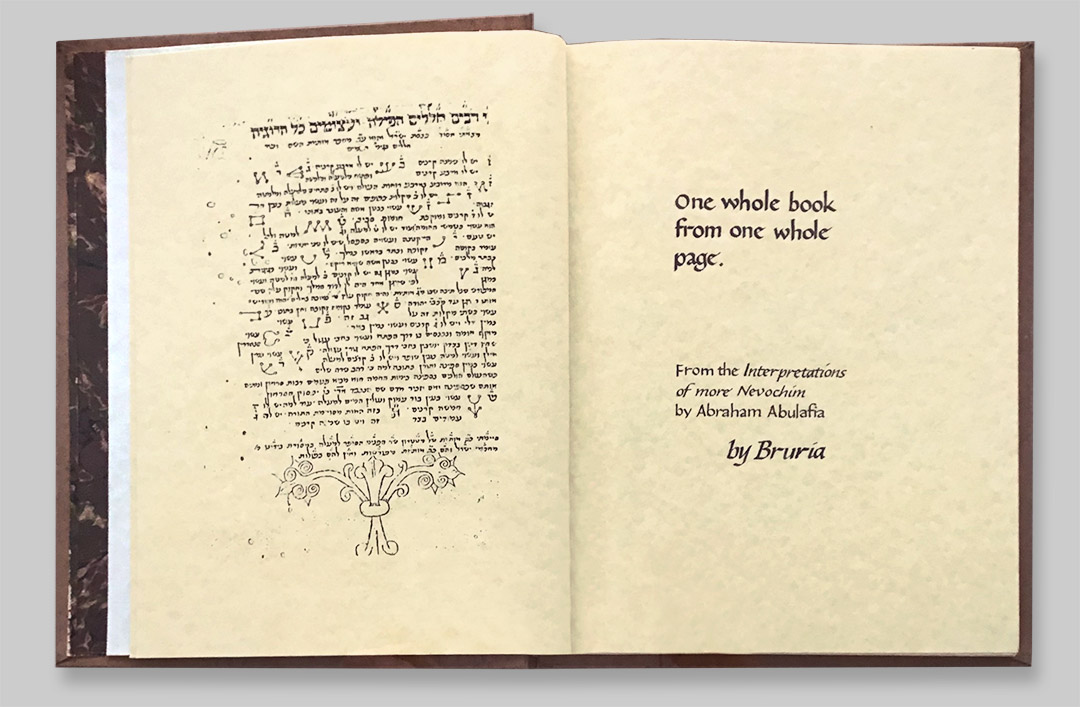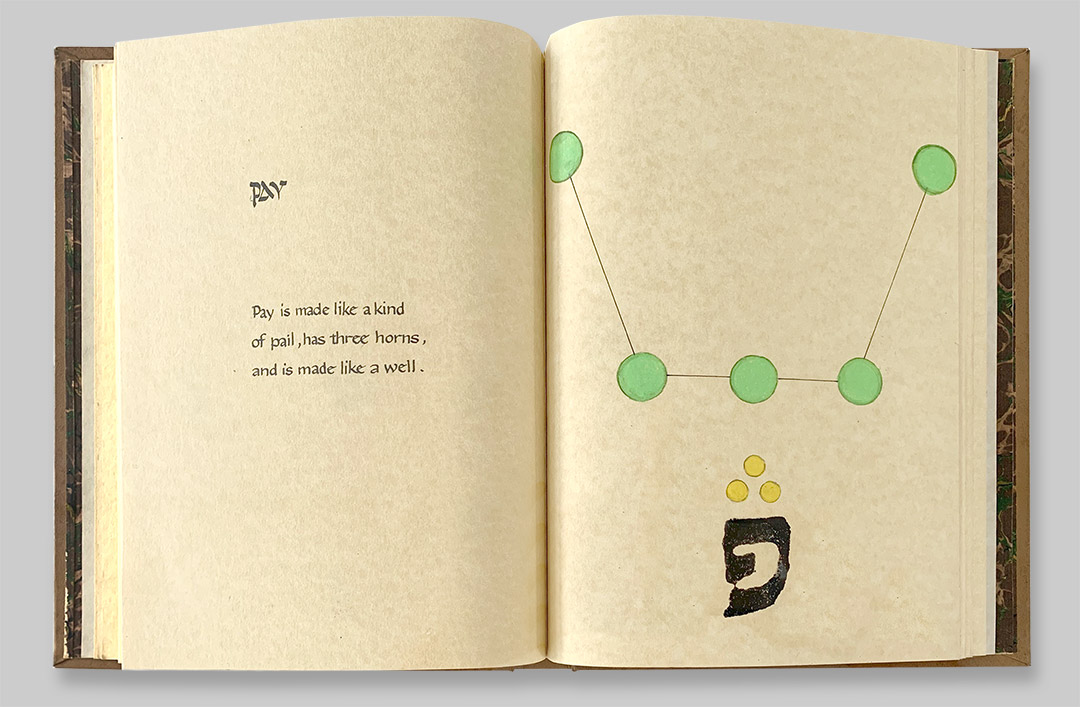 One Year Book
An exercise in simplicity, I chose to create this book with limitations on my time, tools and drawing materials – letting each image develop using the twist of my hand and simple geometric shapes.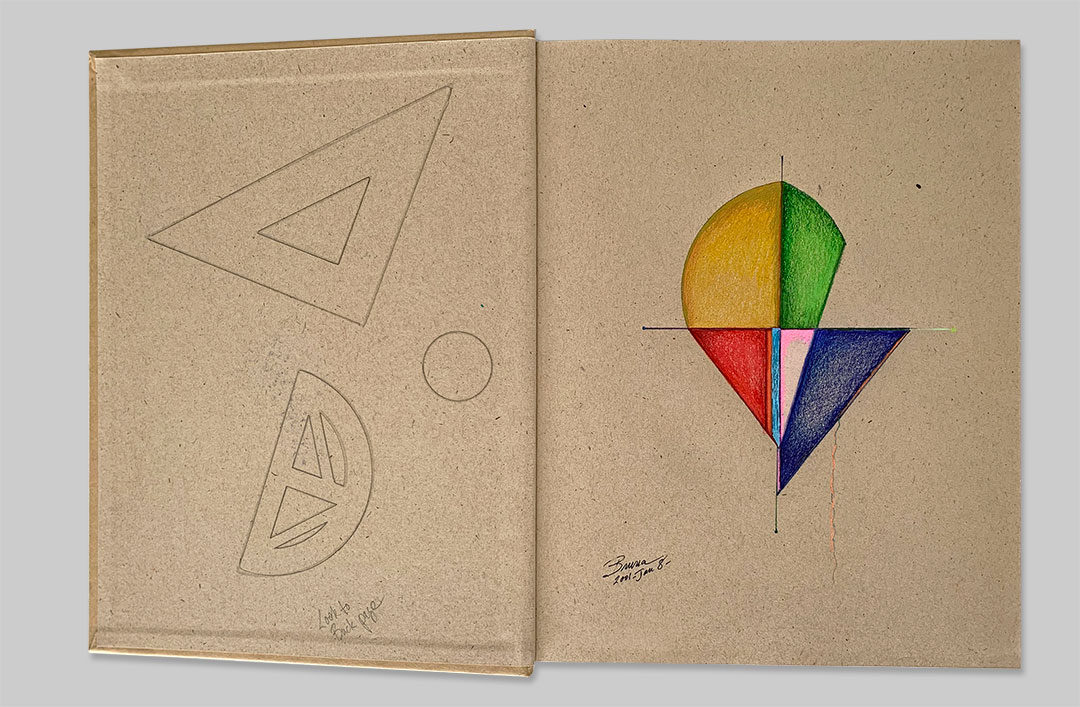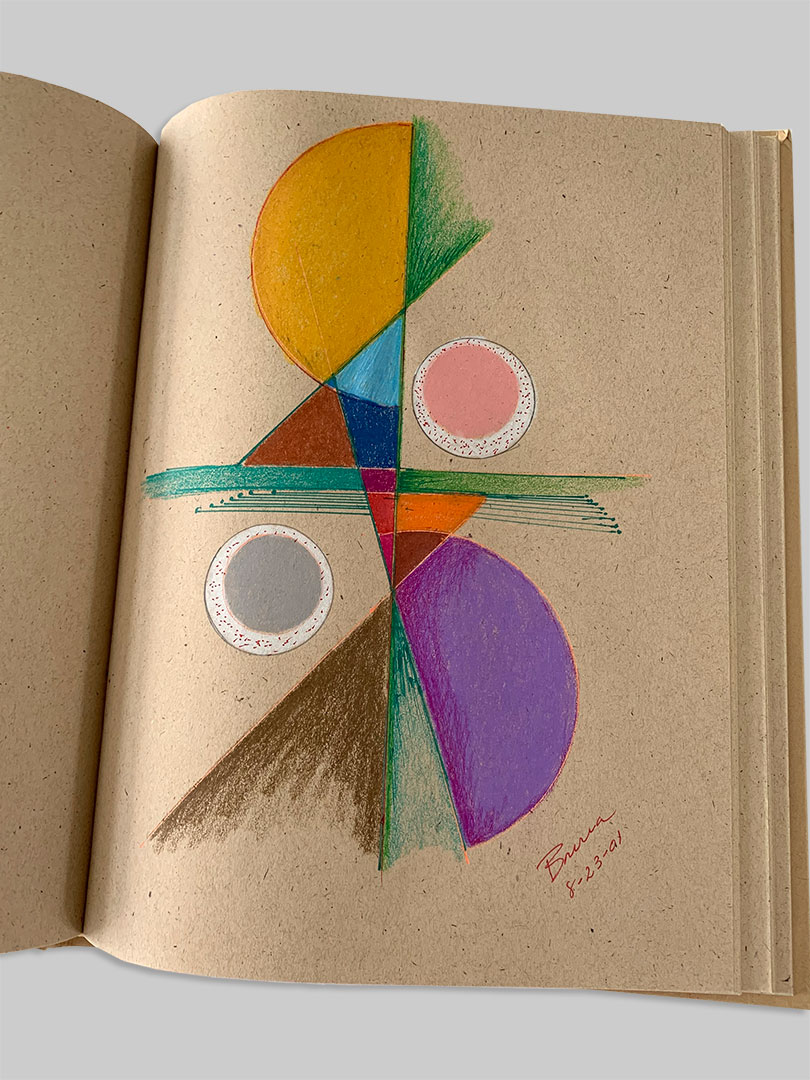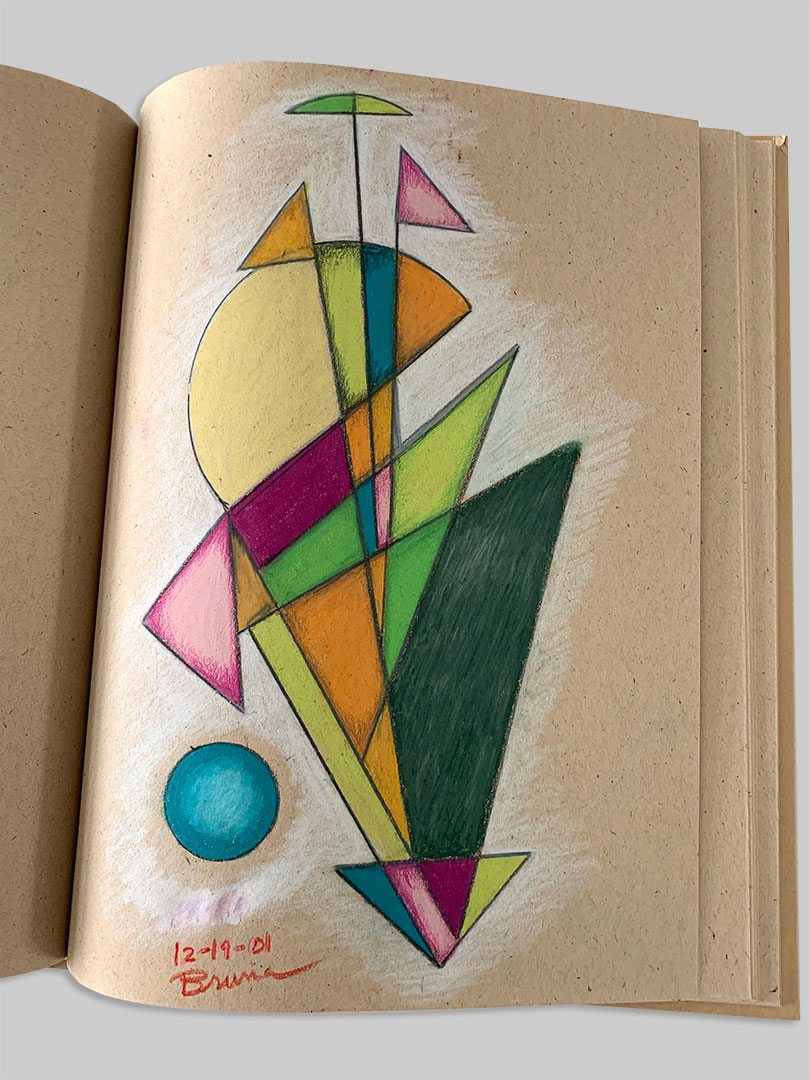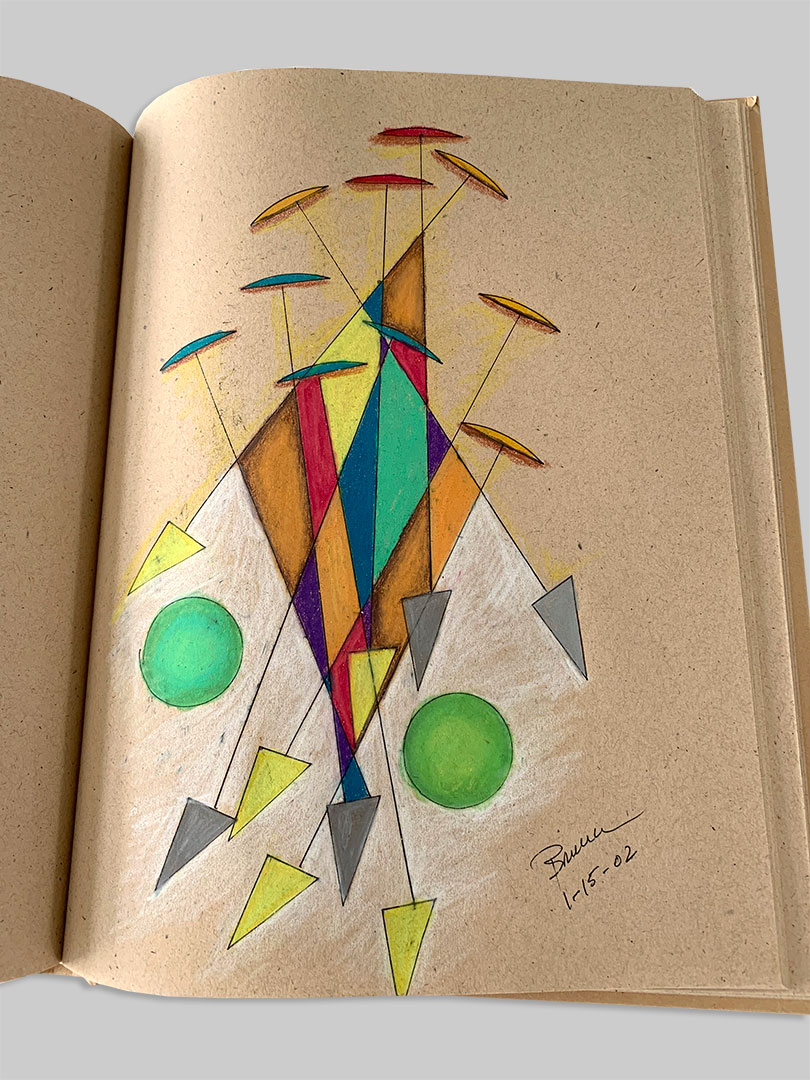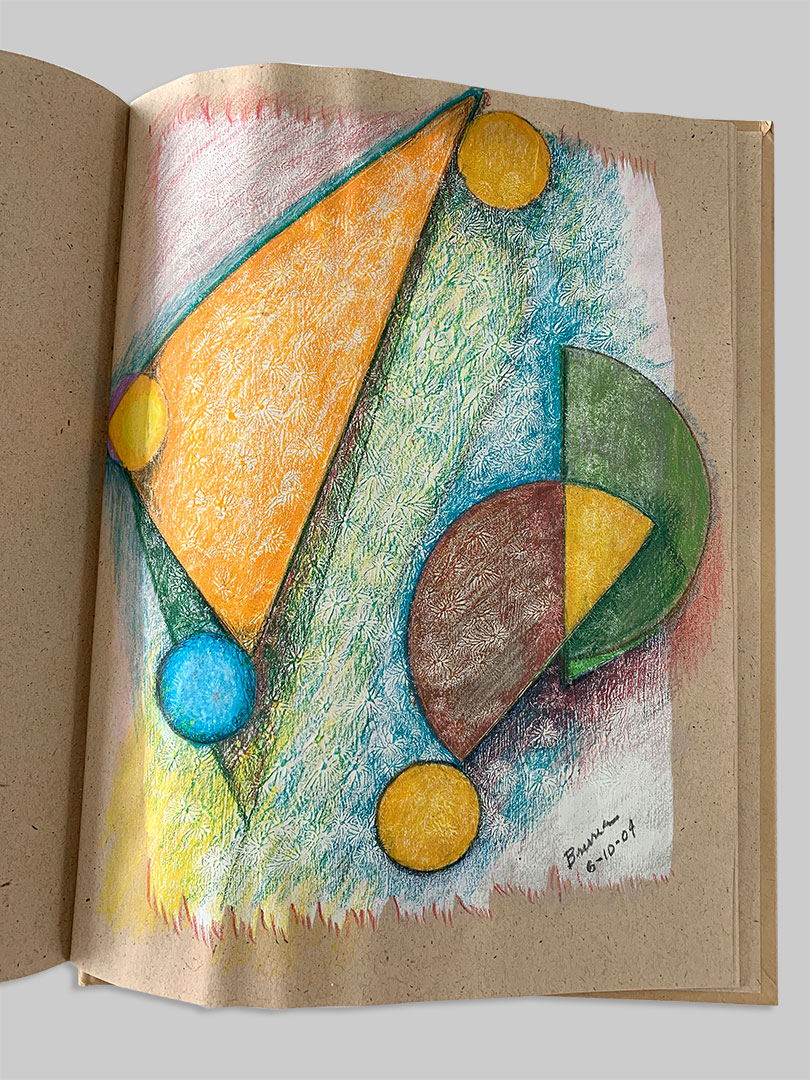 The Tree of Life
This is probably the most complex book I have ever created. Images start full size at the center of each page, the book then transitions and images and text reduce in size.
Each spread has a translucent page in the middle showing subtle hints of what's underneath it. A visually layered experience, The Tree of Life connects with myths and poems: commentaries from old A. Abulafia – to text by Rilke and Big Elk.