Paintings
Meditations
For me, this series of paintings represents a state of mind in which I allow myself to be guided by my intuition – simple colors, simple shapes and simple relationships between the visual elements in each painting – leaving my critical self out of the work.
Acrylic paints, metallic paints, dry powder and ink were all used in creating "the mark of the moment."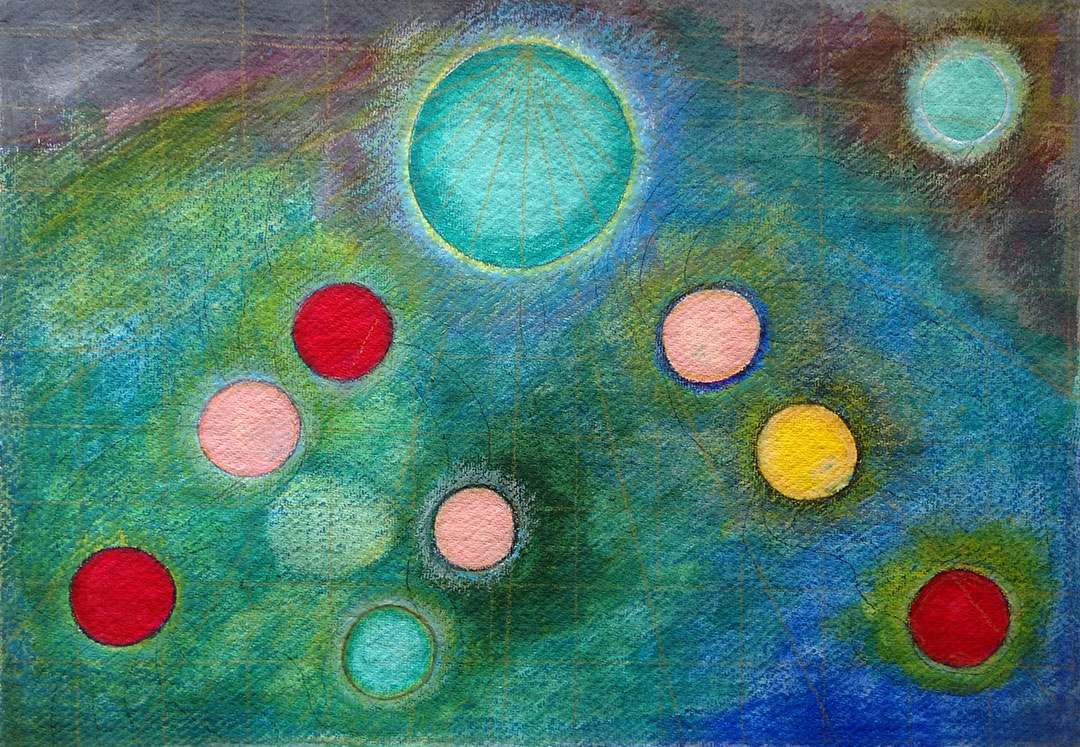 Spheres, 2001, color pencil and acrylic on Arches paper, 18 x 24 inches

MAYIM-SHUM-MAYIM (Shemesh/Sun, Yam/Sea, Mayim/Water, Layil/Night), 2019, acrylic on Japanese paper, 14 x 40 inches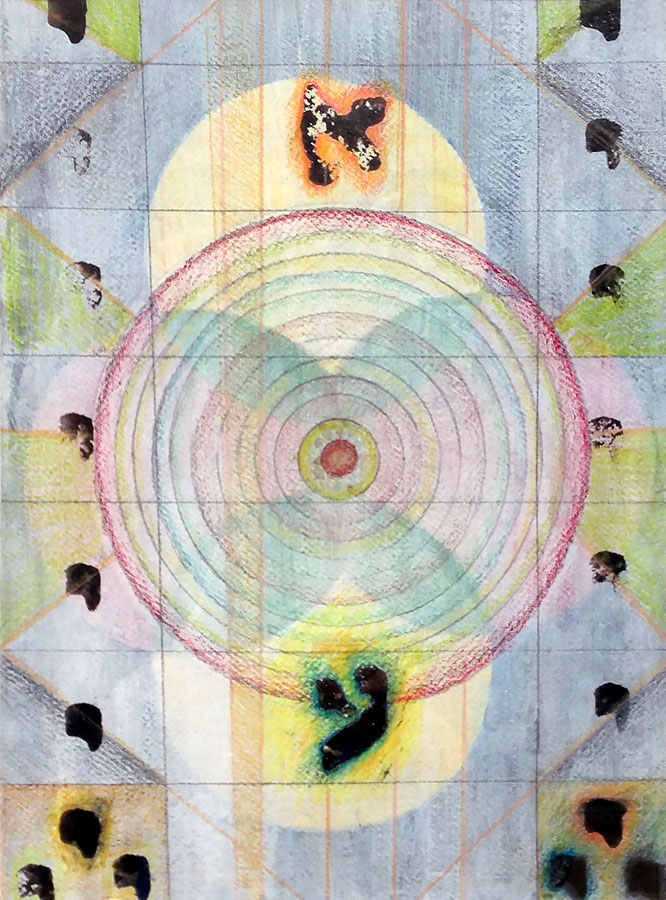 Meditation on Aleph and Ayin, 2014, color pencil and acrylic on Arches paper, 24 x 18 inches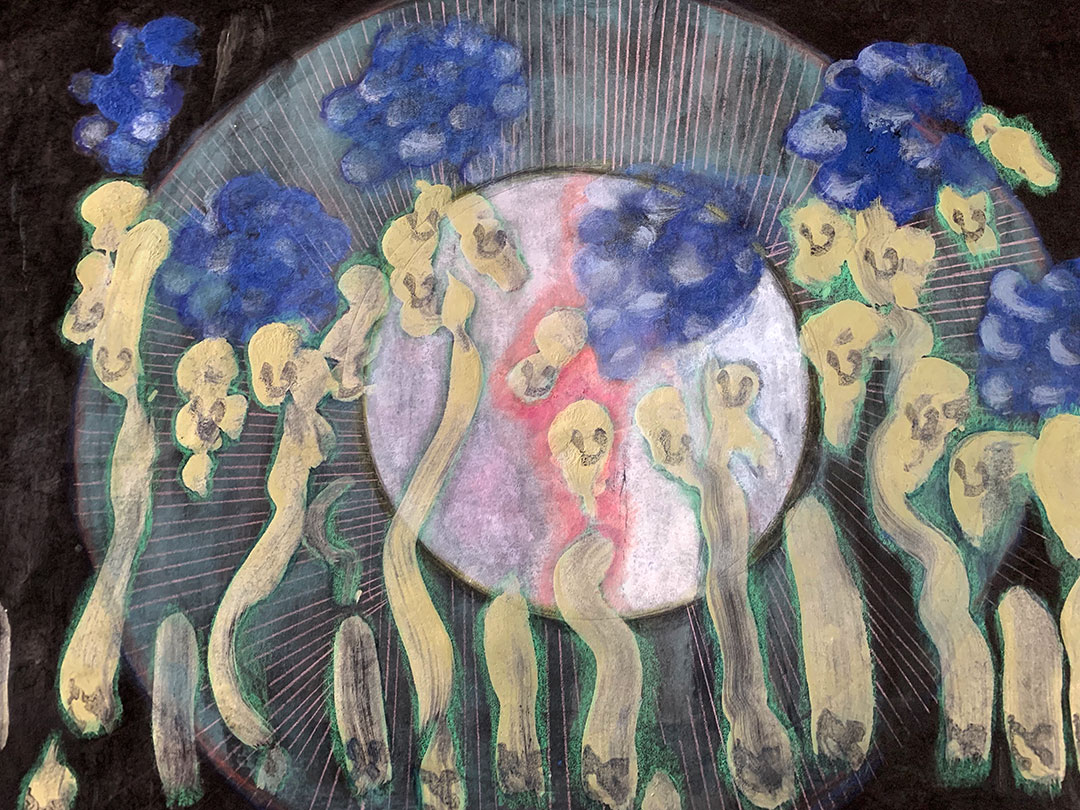 Meditation on Tet, 2019, mixed media, Japanese hand made paper, 18 x 24 inches
Arid Land Series
This is an ecological series designed to represent an all-natural environment.
Ongoing: 2016-2021
With this body of work, I am exploring new materials and new possibilities of working on wood veneer with oil pastels. Imagery is informed by the striations in the wood used as my canvas. Oil pastels permeate the veneer and become embedded in the wood creating a vibrant surface keeping the colors alive on the archival surface.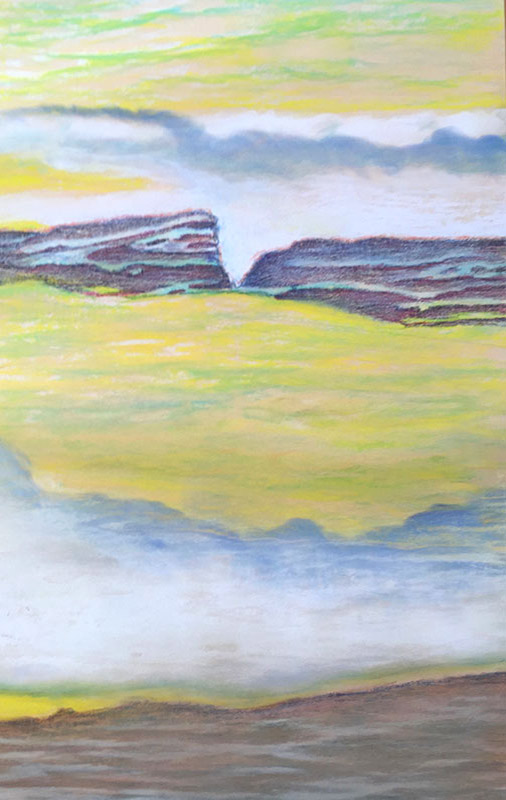 Arid Land, oil pastel on wood veneer, 17 x 11 inches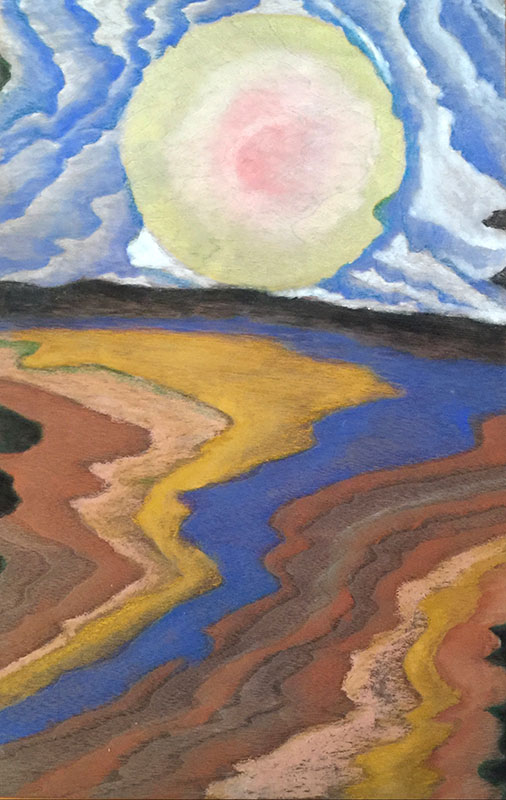 Arid Land, oil pastel on wood veneer, 17 x 11 inches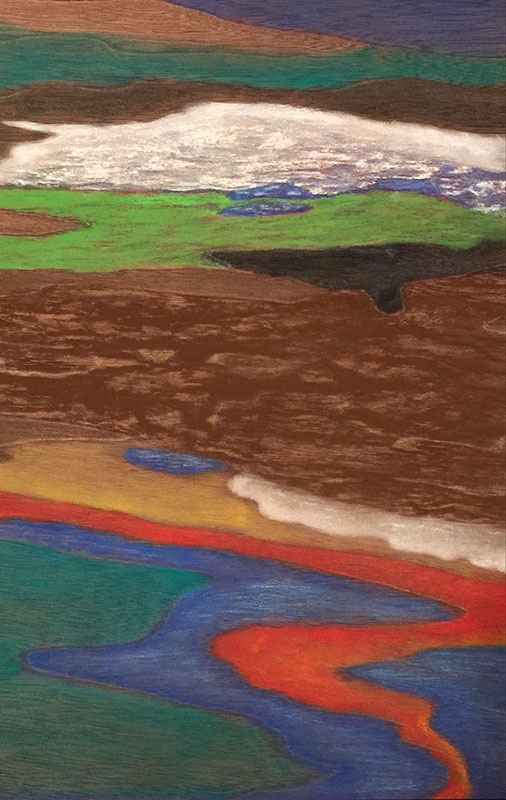 Arid Land, oil pastel on wood veneer, 17 x 11 inches